protecfire News and Articles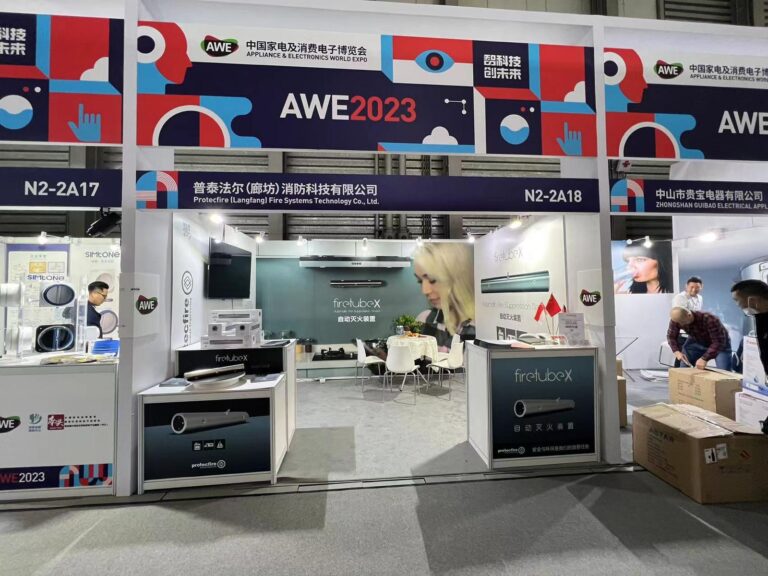 Appliance & electronics World Expo (AWE)
As one of the largest international consumer electronics and smart home exhibitions in the world, the Appliance&electronics World Expo (AWE) is a highly anticipated event for industry professionals and consumers alike. One company that has been garnering significant attention at AWE is the manufacturer of FiretubeX, a revolutionary new product that is making waves in the industry.
Protecfire participated in the exhibition with a pre-launch display of FiretubeX
FiretubeX is an automatic fire suppression system designed for home kitchens, boats, and motorhomes. This small, stainless steel device is easy to install and requires no connections to electricity, making it a low-maintenance solution for fire safety. In the event of a fire, FiretubeX immediately suppresses the flames, helping to prevent damage to property and potentially saving lives.
The company behind FiretubeX is excited to be participating in AWE, as it provides an excellent opportunity to showcase their innovative product to a global audience. With its unique design and state-of-the-art technology, FiretubeX is quickly becoming a must-have safety solution for homes, boats, and motorhomes around the world.
In a world where safety is paramount, FiretubeX is leading the charge in fire suppression technology, providing peace of mind to homeowners and travelers alike. As the company continues to innovate and push the boundaries of what's possible in fire safety, it's sure to remain a leader in the industry for years to come.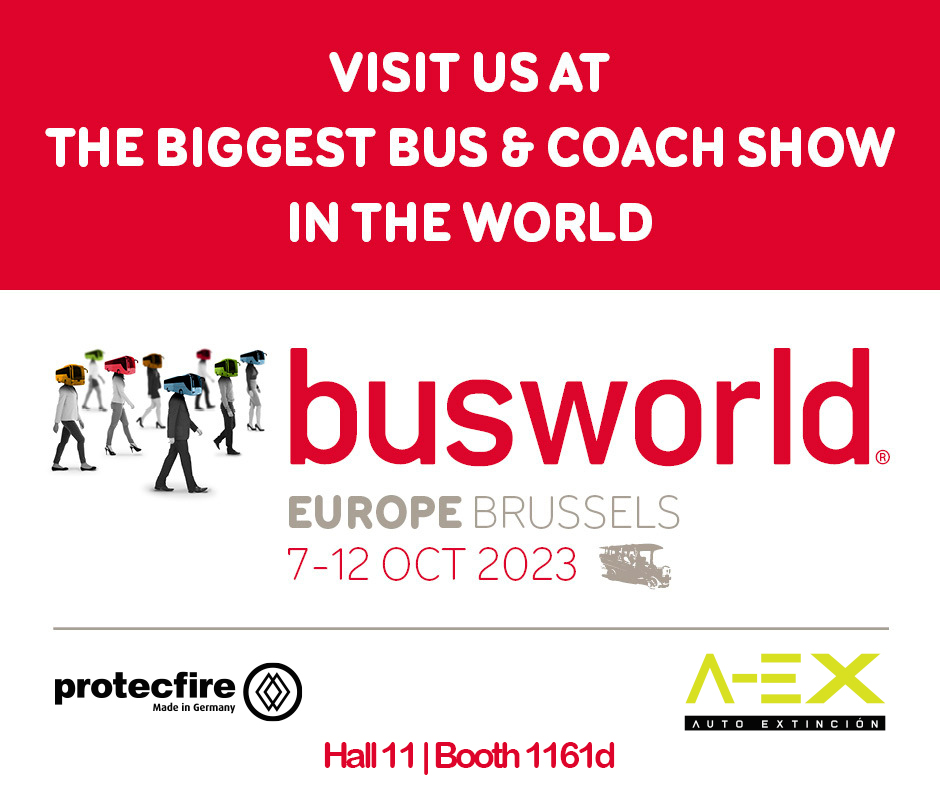 protecfire with A-EX will be present at the most renowned international trade fair of the sector, bringing the latest innovations for fire suppression in diesel, hydrogen and electric buses.