Unece r107 approved systems
Vehicle Fire Protection
protecfire Vehicle Fire Protection Systems lead automatic fire detection combined with manual or automatic fire suppression to a large range of vehicles.
Detects fire in the engine compartment and rapidly suppresses it by using Tiborex Absolute, and N2: an eco-safe protection
All Vehicles: Bus | Trucks | Road Vehicles Automatic Fire Protection System
Fastest performance in UNECE R107 Certification Tests!
Detexline is approved by United Nations Economic Commission for Europe (UNECE) Regulation No. 107.It can be installed in all kind of buses.
(read R107 pdf)

Vehicle Fire Protection System
Fire protection for Buses | Trucks | Road Vehicles
Vehicle Fire protection – a revolutionary system:
No components replacement for 10 years
Simple installation and (re-)fitting
Almost maintenance-free – optionally, maintenance can be carried out by the customer's own personnel
Exact and ultra fast fire detection through patented fire detection element
No Pressure in the System while in operational mode
No external power supply needed
Long extinguishing agent discharge times (up to 90 sec.)
Various trigger temperatures possible in one system
Use at -30°C to 80°C ambient temperatures
Unique hybrid system due to combined gas and fine spray suppression system
Stainless Steel made
Successfully tested according to SP 4912
Unece R107 Certification
Tests for fire suppression systems intended for engine compartments according to SP Method 4912, UNECE R107, AIS 135
About a new era of Vehicle Fire Protection
Due to urbanization, public transportation is increasingly under pressure to serve more passengers, buses are bigger and runs at higher frequency. The heart of the bus is the engine which is in a totally enclosed area. Most bus fire starts from the engine compartment and spread very quickly throughout the bus.
Delivering Solutions to modern vehicles
As a result of protecfire's ingenuity and consistent research & development of the extinguishing technology for vehicle engine protection, we deliver a revolutionary fire suppression technology that is unlike any others. We call this new system detexline (detection – extinguishing Line); a Non-Pressurized Technology in a single pipeline System.
With this patented system, the extinguishing and pilot function is carried out over just one pipeline, the liquid agent container is compact and factory sealed with no need for pressure gauge, the patented detectors can be selected based on pre-determined temperature for activation (as we believe that the engine compartment has different temperatures at different areas, such as the turbocharger).
APPROVED FOR MINING, CONSTRUCTION, AND ROAD VEHICLES
Our compact design provides saving on material and mounting, this solution takes up less space in the object it protects and can be optimally integrated. Installation is quick and easy as there are only three main components; Liquid Agent container, Detectors, and Spray Bars. No electricity is needed. No plastic tubes as fire detectors!
The protecfire system is developed to use worldwide in both cold and hot climates and was designed after the new UNECE Regulation No R107 and the Swedish regulation SP4912.
The protecfire extinguishing system is thoroughly EMC, vibration and temperature tested according to vehicle standards to ensure it will perform in any situation.
Since the system is almost maintenance-free, high expenses and downtimes are significantly reduced for the operating company.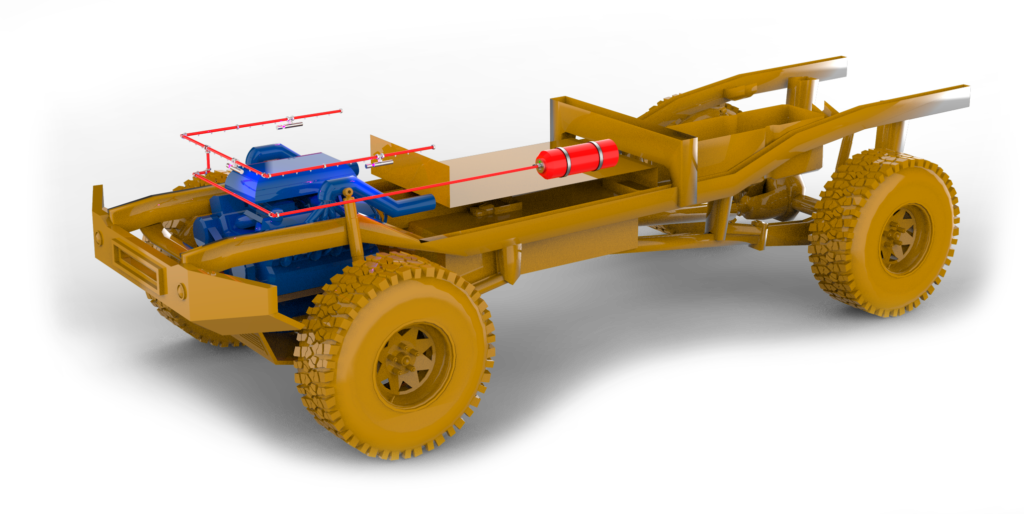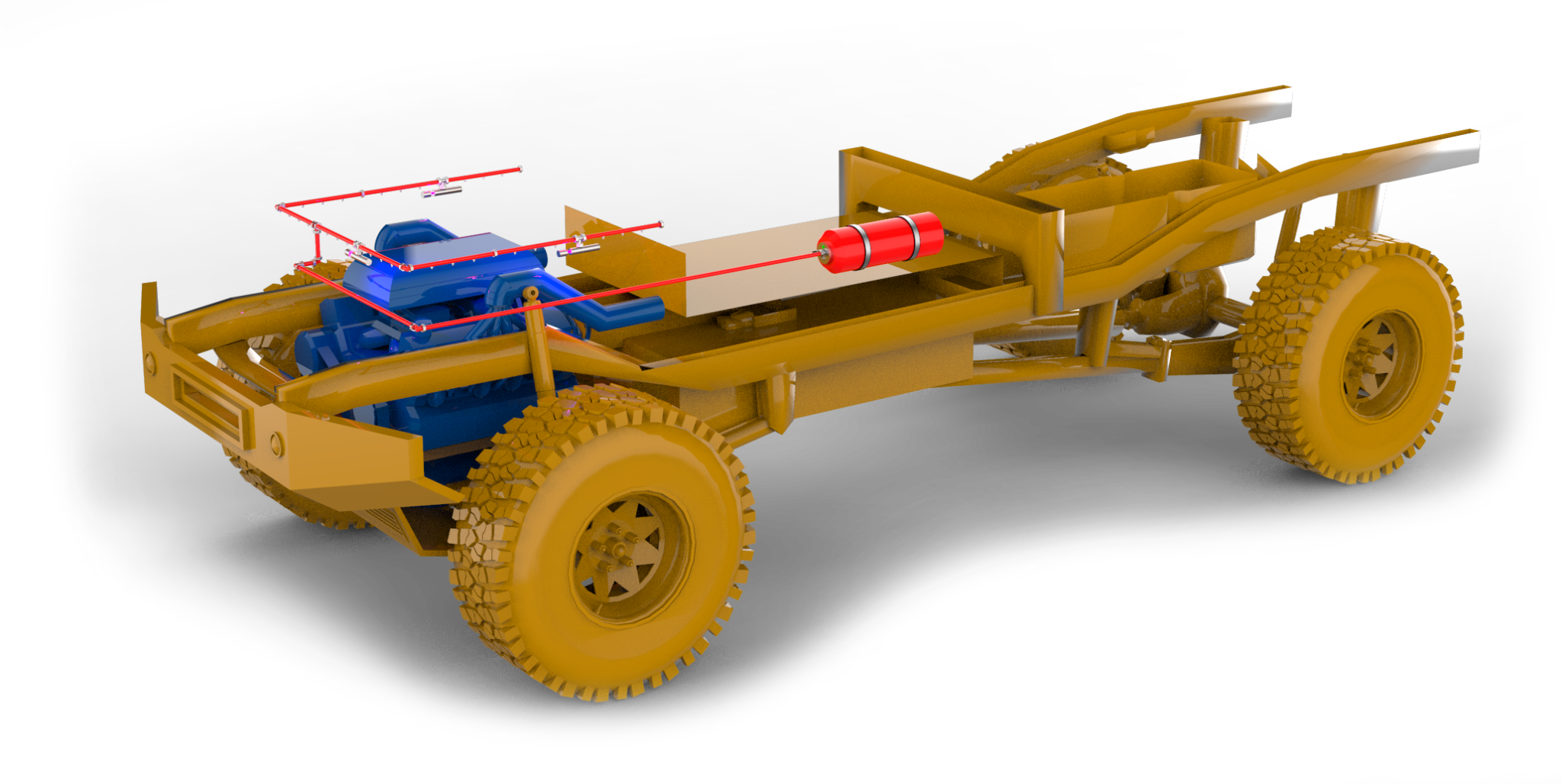 Extremely compact!
The smaller and most effective systems in the world!
4 Litres System (smaller vehicles)
7 Litres System (up to 8 cubic meters compartments)
14 Litres System
– Multiple containers can be installed in 1 system
– Sectorization possibility (battery compartment/engine) with different areas of detection and extinguishing


Like no other!
The Fine Spray Nozzle Bars, completely made of stainless steel, are the fastest way to install a fire suppression system in compartments.
Installation time was reduced by more than 50%.
90º Angle Spray – a perfect fine spray for temperature reduction and penetration.

Single Line


Fully Mechanical


Easy to Install

Operates in Temp. of: -30ºc to 80ºc

Stainless Steel


Robust


Low Maintenance


Super Fast Detection.
No Electricity

No Pressure
Single Line | Fully Mechanical | Easy to Install | Operates in Temp. of: -30ºc to 80ºc | Stainless Steel | Robust | Low Maintenance | Super Fast Detection | No Electricity | No Pressure
Bus Fire Protection System – Unece R107 approved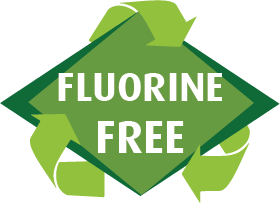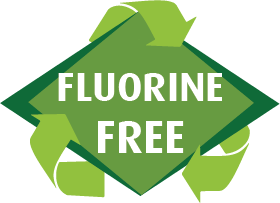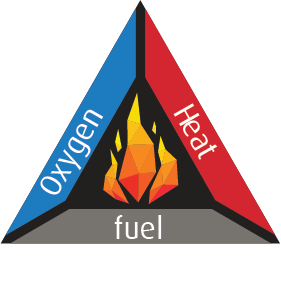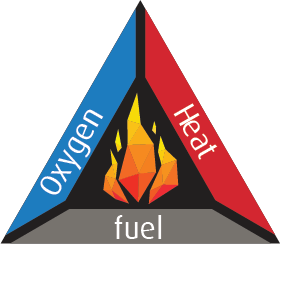 TiboRex® Absolute
Special Liquid Extinguish Agent
TiboRex Absolute is a ready-to-use liquid special extinguishing agent without the addition of fluorochemicals for the highly effective extinguishing of solid fires (fire class A), liquids, non-polar hydrocarbons (fire class B) and edible fats and oils. The special formulation, whose main components are also used as food additives, guarantees exceptional extinguishing performance with unprecedented environmental protection.
MOST FREQUENTLY ASKED QUESTIONS:
On which vehicles can the fire suppression system be applied?
The system is free of dangers and easy to install. It can be installed in any vehicle: Construction, mining, buses, mini-buses, vans, motorhomes, jeeps, racing cars, etc.
diesel, electric or gas
Where is the automatic detection and extinguishing system placed?
The thermal detectors are placed in the upper area of ​​the engine, in order to detect unusual heat accumulations, through temperatures previously chosen, normally our Kit for buses comes with 180ºC in the detection. In areas such as Park compartment, another lower temperature can be chosen, such as 130ºC. The dispersion nozzles are aimed at critical areas of the engine, such as turbo, exhaust, etc. This distribution makes point-to-point efficacy during extinction.
Can I protect only one area or do I have to equip the entire vehicle?
The system is applied in critical areas: engine compartment and park. It can also be applied to wheels and interiors. This system is modular and can be applied wherever desired.
If there is a fire, will my equipment be damaged by the extinguishing agent?
TiboRex Absolute is a liquid extinguishing agent, in order to be safe and effective. Electrical components may be affected, but in any case they would be damaged by the onset of fire. All other equipment is never affected and subsequent cleaning is quick and easy. Other types of extinguishing agent (powder, gas, etc.) would not be as effective, as they can be expelled by the vehicle's progress, not acting on fire.
Does it take a long time to install a system?
No. Depending on the size and layout of the compartment. In the case of a bus engine, the job is done in about 3 hours maximum. The system is easy to assemble and also to disassemble.
Can the system fire accidentally?
No. Our system is accurate and detects temperatures with precision. Depending on the location where the thermal sensors are placed, a specific temperature is chosen only when the compartment reaches that exact temperature.
Can't the nozzles clog?
No. Our nozzles are designed to stay clean and unobstructed. Engine compartments are specifically designed, maintaining their effectiveness throughout their service life.